Teledentistry can reduce the costs and barriers to accessing oral health care, improve oral health outcomes and lead to the establishment of dental access for underserved children and seniors according to research published in the December 2018 issue of health care journal Health Affairs. The research was based on the institute's experience with Teledentistry for more than a decade.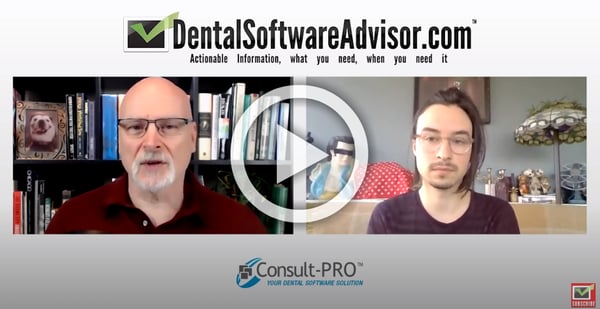 In this episode, Alex Pulec, COO of Consult-PRO explains how they are building a complete Teledentistry platform for the future.
Whether it's a Provider to Patient virtual visit or Provider to Provider case Collaboration the more robust the Patient Education functionality the better the outcomes. Having had success as one of the top Patient Education companies Consult-PRO has incorporated robust Patient Education content and workflows into its full service complete Teledentistry platform.

Dr. Kopycka-Kedzierawski said in the ADA News interview, "To that end, our teledentistry initiative has been demonstrated to be an innovative, practical and cost-effective means to improve access and increase oral health care utilization, especially among urban, rural and disadvantaged children who might not otherwise have access to oral health care. This also includes older individuals; patients with special needs; and patients who require specialty consultations that are otherwise not available to them."

Now more recently, COVID19's enforced social distancing has created those same barriers. If she could only foresee 2020's social distancing mandate and how integral Teledentistry would be to help dentists continue to practice and support their patients.

In 2015, the American Dental Association House of Delegates passed a comprehensive statement on teledentistry (Resolution 45H-2015), which lays out the forms Teledentistry can take (e.g. live video and remote patient monitoring) and discusses patients' rights, quality of care, supervision of allied dental personnel, reimbursement and other general considerations related to Teledentistry.
Some impediments to the adoption of Teledentistry remain, such as insurance reimbursement issues, initial equipment and operational costs. Fortunately, initial equipment costs related to setting up a Teledentistry initiative have decreased dramatically over the last decade with new cloud based tech.
Teledentistry is rapidly spreading across the world. Let us help bring you to the forefront.